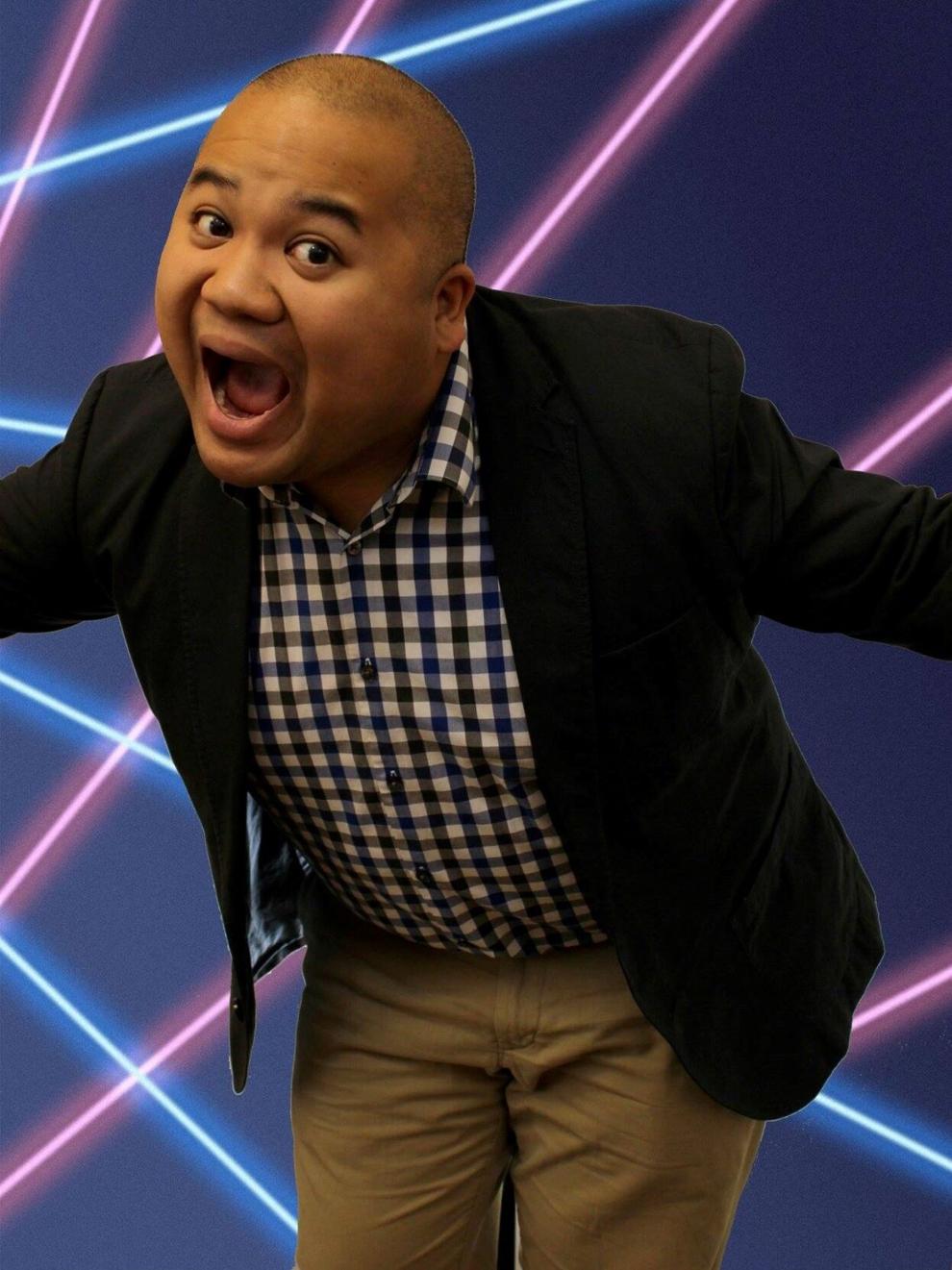 Alaska is no stranger to being featured on television and theater screens, as seen on sitcoms like 'Northern Exposure' and 'Men in Trees', reality shows including "Deadliest Catch" and 'Alaska Bush People', star-studded movies such as 'Big Miracle' and 'The Frozen Ground', and award-winning children's programming in the ongoing cartoon 'Molly of Denali'.
Fox's new Sunday night animated comedy 'The Great North' is the latest on-screen iteration of The Last Frontier and employs the voice talents of some big stars, including Nick Offerman, Will Forte, and Alanis Morissette.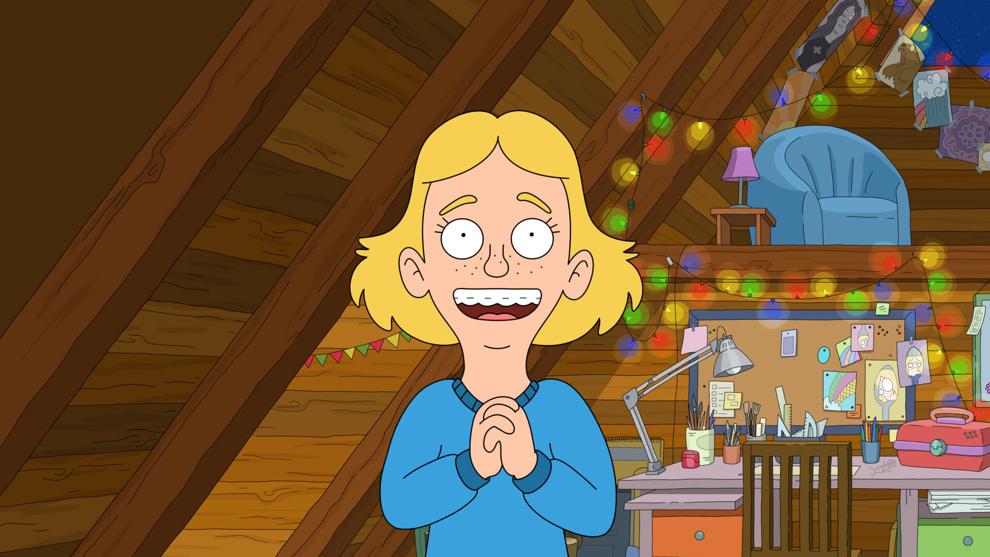 Created by sisters Wendy and Lizzie Molyneux, with Minty Lewis, the show is set in the fictional Lone Moose, which should appear strikingly familiar to anyone living in Southeast Alaska. 
"Obviously, Alaska was very visually inspiring to us," said Wendy Molyneux. "The landscape and wildlife allow our characters to have great adventures. By setting the show in Alaska, we can have both beautiful stories about our relationship to nature and also fart jokes. The best of all worlds."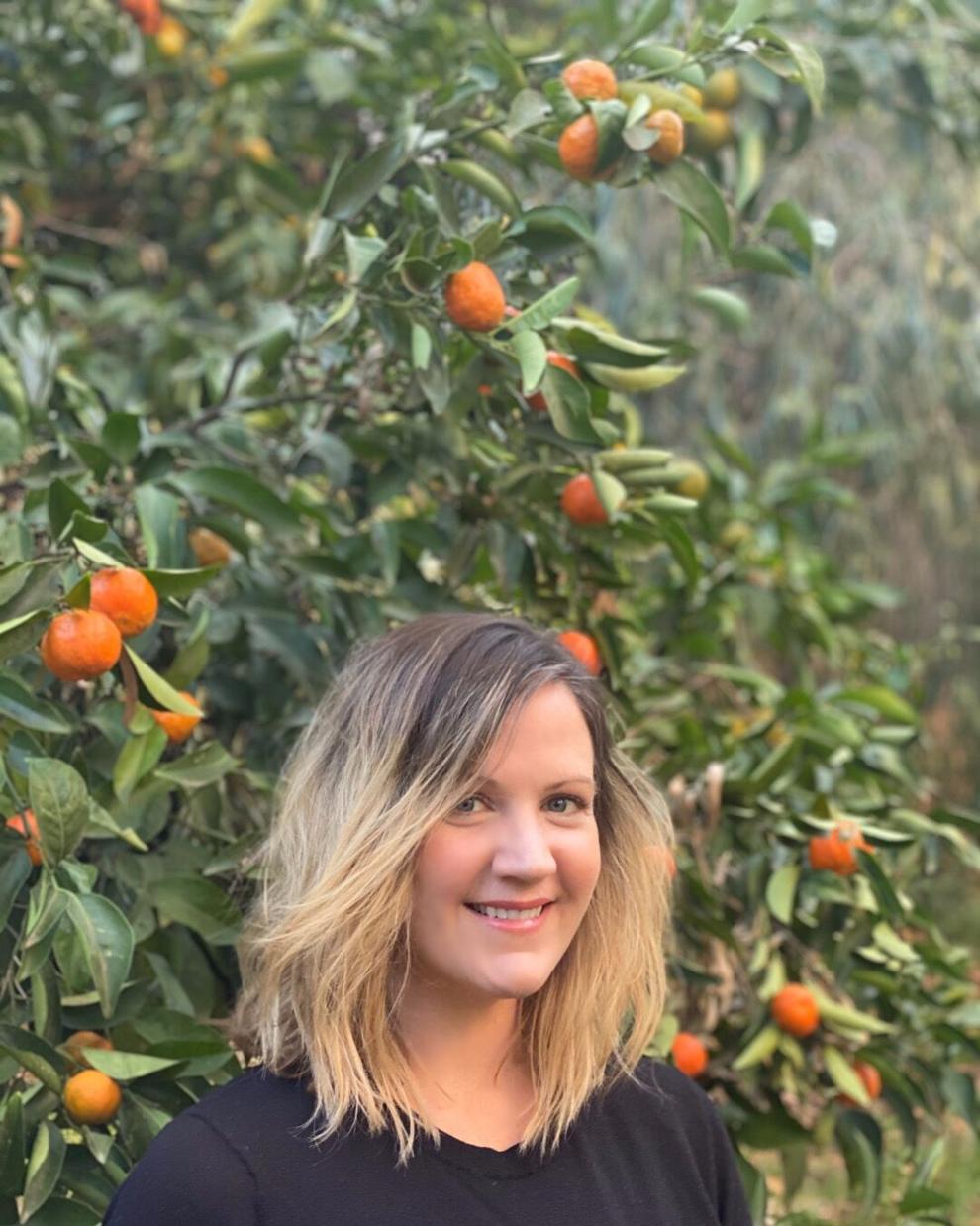 "It's unlike anywhere I've ever traveled before," added Lizzie Molyneux, who occasionally visits Eagle River to see her husband's side of the family. "So much natural beauty in the landscapes and wildlife, but also the people are so friendly and you can tell they just really love to live where they live. It feels like one incredibly massive, small town."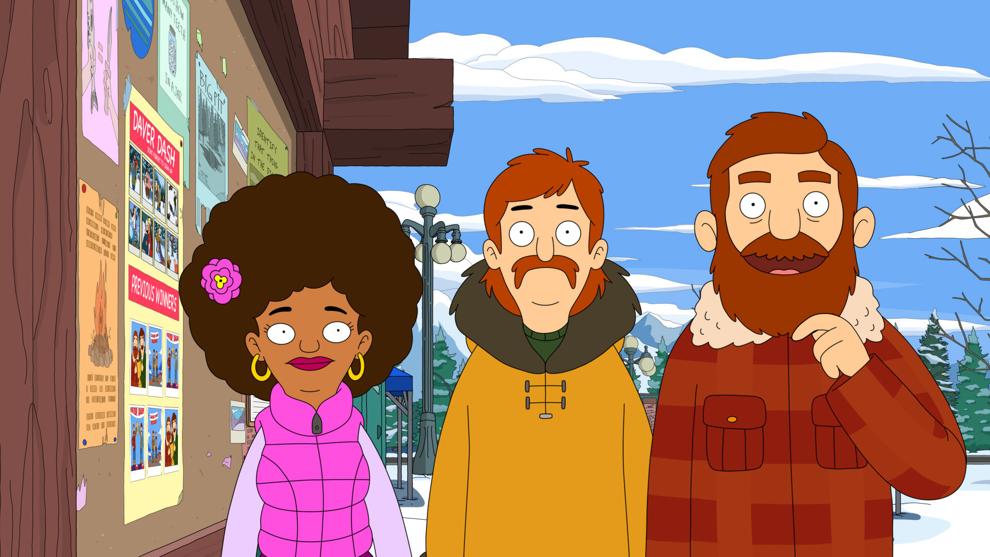 Offerman (best known for his iconic role as outdoorsman Ron Swanson in NBC's 'Parks and Recreation') plays single father and commercial fisherman Beef Tobin. He lives in a lodge with his daughter Judy, sons Wolf, Ham, and Moon, and Honeybee, Wolf's California transplant fiancée.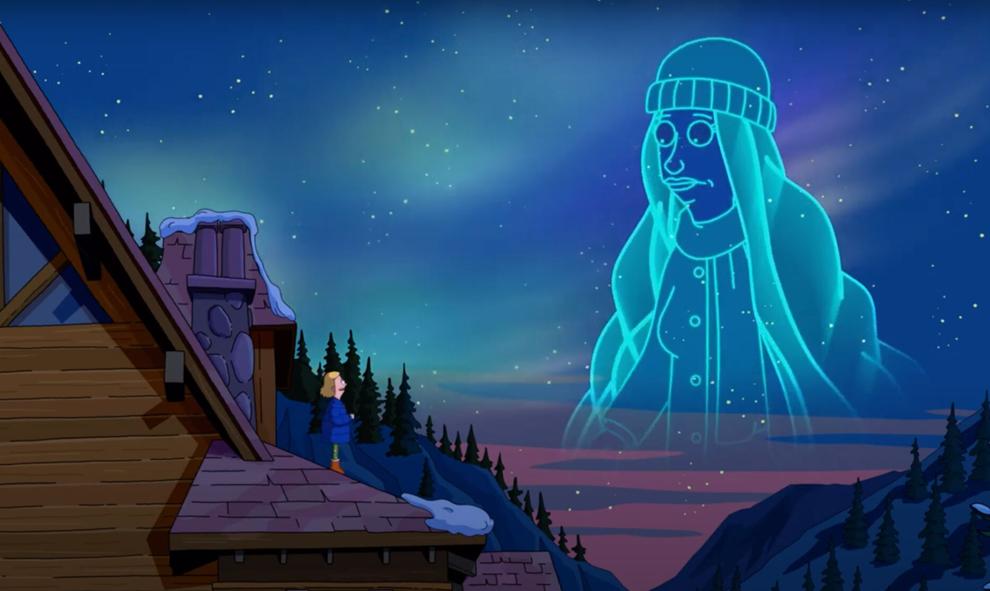 Additionally, in the show's most surprising and delightful casting choice, Judy often confides in her imaginary friend Alanis Morissette (voiced by the actual Alanis Morissette), who appears among the aurora borealis to dispense advice and encouragement à la Mufasa in 'The Lion King', Wilson in 'Home Improvement', and Morissette's own role as God in "Dogma."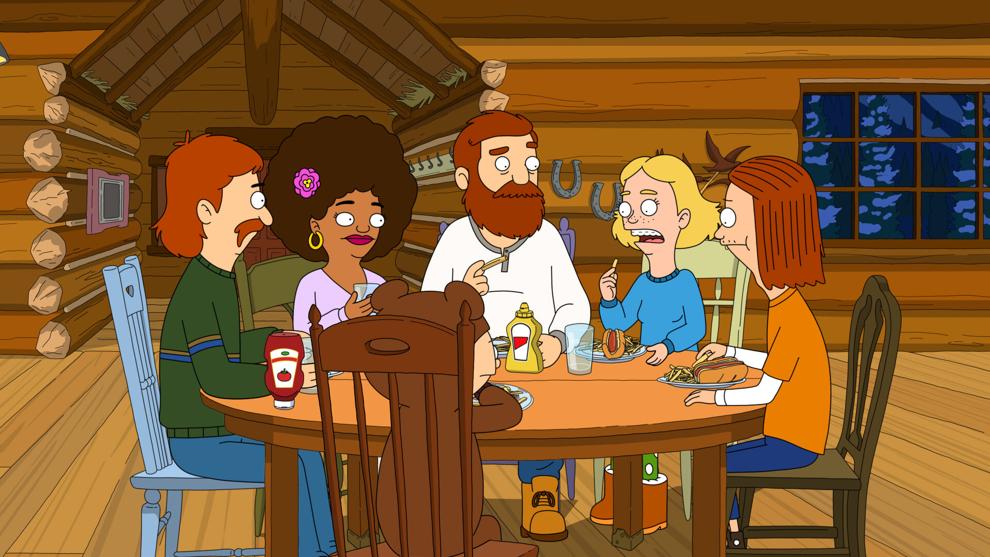 Resemblances to the recent 'Central Park' on Apple TV and long-running Bob's Burgers on Fox — on which the Molyneux sisters wrote for 11 years — go much deeper than animation aesthetic and musical numbers. "The Great North" similarly relies on family love as a driver for story and humor.
Storylines in the first four episodes include the Tobin children helping Beef reclaim stolen sentimental belongings from a rogue moose, Judy helping her brother Ham overcome a culinary fear in time for the town's annual anti-cannibalism festival, Wolf bartering to find rare avocados for anniversary gift to Honeybee, and the Tobin children nudging Beef to reenter the dating pool.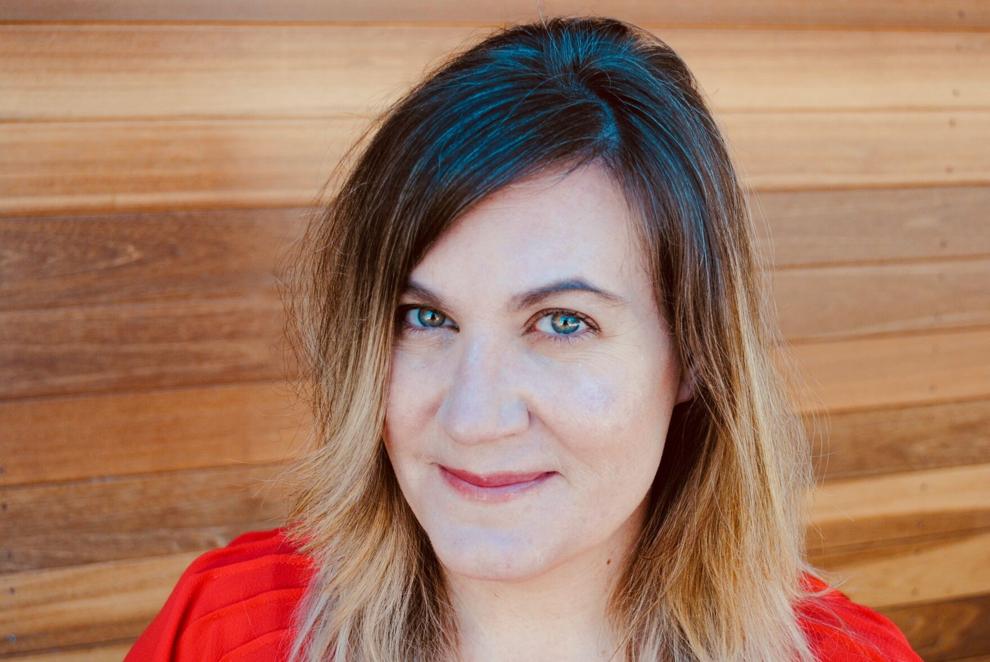 "The sensibility is in our bones, and what the shows have in common is a warmhearted outlook on human beings," said Wendy Molyneux. "Oddities are embraced and not mocked. Even though all families fight, conflict isn't where our comedy comes from. 'The Great North' is different in the family makeup and the outdoors-y quality, but the great thing about animation is it can let you tell big stories in a geographically small place like Bob's restaurant, and small stories set against the hugeness of Alaska. And of course, you can tell toilet jokes anywhere. Toilets truly unite us all."
"The Great North" officially premieres on Feb. 14, although the first two episodes can be streamed early on Hulu. In June 2020, Fox announced it was renewing the series for a second season.
Matt Jardin lives in Anchorage and is a writer, filmmaker and comedian. Connect with him on Facebook, Instagram, Twitter and YouTube at @mattjardin.