By Cody Herron-Webb
Friday night at 49th State Brewing Co. will be the premier showing of a new documentary about Alaska. Unlike the typical Alaskan documentary, this one does not focus on our history, animals, or landscapes. Instead, the film is centered around one thing — stand-up comedians and their experience with performing comedy in the Last Frontier.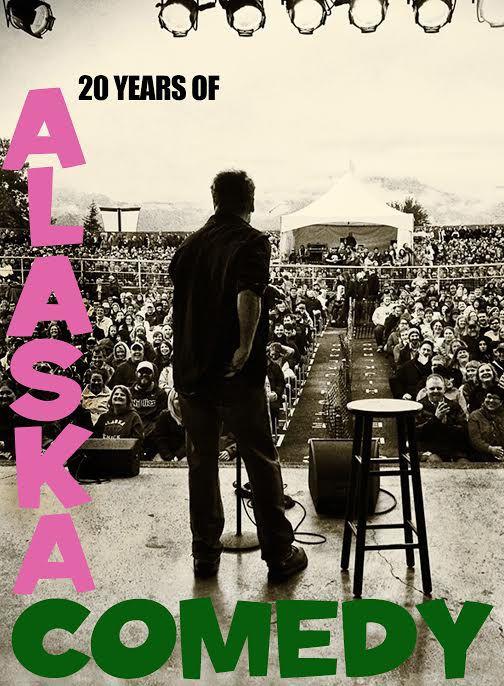 Written & produced by Fairbanks comedy influencer Jerry Evans, '20 Years of Alaska Comedy' is a just a small representation of the stand-up that Jerry has brought to our state. He is the man to thank for the majority of comedians making us laugh these past two decades. Actors like Craig Robinson (The Office/Hot Tub Time Machine), Chris Kattan (Saturday Night Live), and Tom Arnold (True Lies) have all made trek up here thanks to Jerry.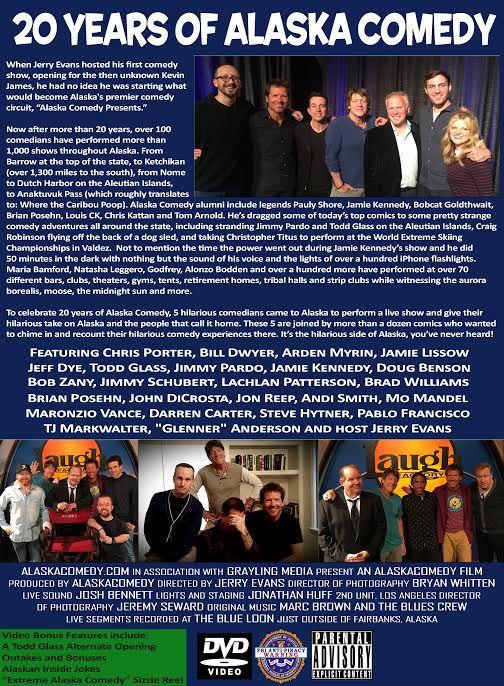 This documentary feels like more like a stand-up comedy special and features over 25 comedians in a mix of interviews, anecdotes, and recordings of on-stage performances. To be expected, the recorded footage is almost exclusively about the comedians' experiences in Alaska. The majority of the film is spent discussing about how crazy it is to live in a state where the weather and wildlife are more dangerous than the people.
The interviews are humorous in their own way and go to show you just how much excitement, apprehension, and naivety about our state there is amongst people in the Lower 48. From the 24 hours of daylight to the subzero temperatures, many of the comics had heard of or about Alaska but had no real idea what to expect outside of a few rumors. It was a common theme among those pictured that their initial fears of being murdered in the wilderness quickly turned into having a great time and meeting very hospitable Alaskans (minus one particular sled dog).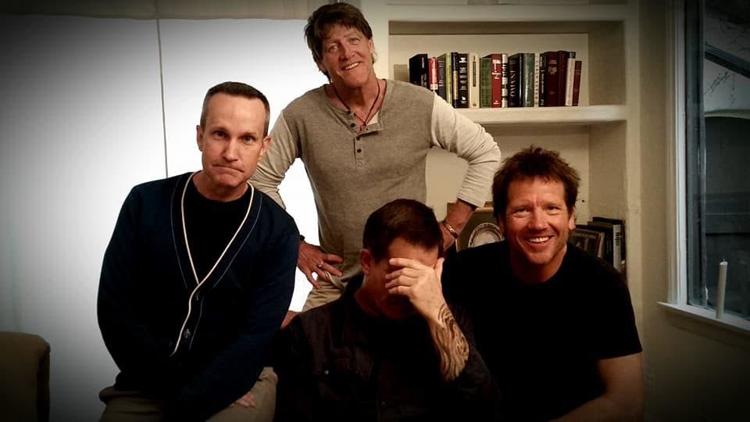 The film is broken up and organized into topics like guns, mosquitos, and strange venue locations. The chapter sections and variety of comedians featured makes it seem to fly by quickly. Just short of the two-hour mark, this show is a great watch for any Alaskan fans of comedy. Sometimes it takes an outsider's perspective to see just how wild Alaska is.
If you would like to watch '20 Years of Alaska Comedy' for yourself, the premier screening is taking place at 7 p.m. on Friday, Oct. 18th at 49th State Brewing Co.
In addition to the screening, there will be live stand-up being performed by one of the film's stars, as well as an introduction to it by Evans himself.