LoLo Paige is a local author who came to Alaska to seek romance and adventure and found both. Her true story in The Anchorage Press about a close call while fighting wildfires in Alaska won a 2016 Alaska Press Club award. Her debut novel ALASKA SPARK is loosely based on that story. I interviewed her recently to find out more.
You're a longtime Alaskan, and have had many occupations here. What was your favorite job?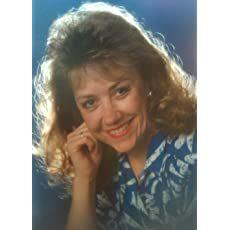 I did a lot of things for the Department of the Interior during my 35-year career, mostly in Anchorage. I transferred from the U.S. Forest Service in Missoula, Montana to the Bureau of Land Management in Anchorage back in the early 80s, after the passage of ANILCA and ANCSA, that greatly affected land conveyances from federal jurisdiction to state and Native ownership. I started out as a Land Law Examiner for BLM adjudicating onshore oil and gas leases, then worked in mining recordation, and took a job as a realty specialist out at the BLM office at Campbell Tract. I traveled around the Yukon-Kuskokwim Delta doing Native allotment field exam at villages up and down the Kuskokwim River. I met so many wonderful people and saw Alaska's beautiful southwest. I liked all of these jobs.
When I was on the management track at the BLM State Office in Anchorage, our state director created a program for aspiring land managers to learn the fire management program. He had us put boots on the ground and pulled 20 of us off of our desks and had us go through the Alaska Fire Service firefighting training program in Fairbanks. It was called the Fire Familiarization Training program back then. Being a forestry major and having worked in fire with the Forest Service in Missoula, it was an automatic magnet for me. And so I spent a couple summers with my fire crew fighting fires in Alaska's Interior. What an experience that was, let me tell you! A lot of hard work, but rewarding when all was said and done.
After that, I began a family and couldn't go out on fires, so I went to work for the BLM Joint Pipeline Office, where I worked as a federal regulator for the Trans Alaska Pipeline System (TAPS) and traveled from Prudhoe (Deadhorse) to Valdez doing site inspections for TAPS. I had the good fortune of seeing most of Alaska with these jobs.
What was your least favorite or most unusual job?
I didn't have a least favorite job in Alaska. Back in Montana, I worked cleaning the Liberal Arts building offices at the University of Montana, cleaning offices of well known writers back then, and that's when I resolved that someday I will be a writer too.
How did you get into wildland firefighting?
Fire is part of the forestry curriculum at the University of Montana, and that's how I got into it. In the summer, fire jobs were posted on the bulletin boards in our department. At first I was hired as a forestry technician to write a Recreation Guide for the Lolo National Forest, so when jobs came open with firefighting, I applied and got on at the Missoula Smokejumper Base and later at the Ninemile Ranger District. I took the training and then got hooked.
I understand you've written about it for the Anchorage Press. Can you tell us about that?
When I began writing freelance after I retired from the DOI, a work friend suggested I write about that close call our crew had on the Eielson Fire back in the late 80s. I wrote it up and submitted it with my own photos, and lo and behold the story won an Alaska Press Club award for best historical, all media a year later. I was knocked back by that. I later ran into one of the judges who suggested I write a novel about wildland firefighting. I did, then went to a writer's conference in Pasadena where I had the good fortune to talk to Heather Graham, a well known romantic suspense author. She advised I make it a romance. I outlined it on the flight home to Anchorage and drafted it during Nanowrimo (National Novel Writing Month), which started the next day.
How did firefighting make its way into your book?
I first wrote the story as a women's fiction story with a strong female heroine. My husband was all, so where's the love interest? So I followed Ms. Graham and my husband's advice. I had to learn how to write romance, so joined the Romance Writers of America, and my Alaska Chapter, who basically taught me not only how to write, but how to write about love.
Have you always been a writer?
My family, who are all passed away now, encouraged me to write. I did it off and on, but didn't do it seriously until I hung up the day job. It just sort of grew. From freelance I jumped into writing novels. I have 3 romances written so far, that are the first books in 3 different series. The beauty of the romance genre is all the subgenres of it. So I'm launching 2 romantic suspense series, this Blazing Hearts Wildfire series where Alaska Spark is Book One. Then Otter Rock, Book One of another series I haven't titled yet. The 3rd one will launch another series, The Wanderlust Series, a romance with older characters.
What did you want to show about Alaska in this book?
The wonder and magnificence of Alaska. How diverse her landscape is. The immensity. All of it. This is my home. I'm proud to be Alaskan and I've never looked back. I saw a magazine in the 8th grade called The Alaska Sportsman, before it became Alaska Magazine. That magazine changed my life. I set my sights on moving North. All I had to do was cross Canada from Montana. Montana was my training ground. Back in the 90s my sister came to visit and she and I flew into the Alaska Range in a plane out of Talkeetna piloted by Lowell Thomas, Jr. We landed on the Ruth Glacier and to this day I'll never forget that experience. I wrote it into a chapter in the book with my hero and heroine. I'm really proud of that chapter. I showcased Alaska the best I knew how, the magic of her and how she grabs hold of your heart and never lets go.
How does being an Alaskan color your view of the world/affect your writing?
Covid has affected everyone's lives and changed how we live. Alaskans are no strangers to being prepared and knowing how to get through hard times. From earthquakes to volcanoes and everything in between, our isolation has strengthened us, and taught us to rely on ourselves and to help one another. One of the themes in Alaska Spark is, family doesn't have to be blood, which every Alaskan knows as most of our extended families and families of origin are in the Lower 48. But the main message during this time of pandemic anxiety in my book is the message of love, hope, forgiveness, and redemption. Hope is what we are all clinging to right now, hope that this virus will leave us, hope that we'll get back to normal someday, hope that we can all share togetherness as we have in the past. And love, because every one of us wants to love and be loved.
What can you tell us about Alaskan writers?
If it weren't for my fellow writers and the writing community here in Alaska, I can honestly say this book wouldn't have happened in the way that it did. I am grateful for the generosity of writers and authors here that are willing to share their knowledge. This was a big dream come true for me since the sixth grade, when I read the Nancy Drew, Judy Bolton, and Beverly Gray series and dreamed of being a writer.
Alaska Spark description:
Tara Waters loves firefighting but she's running from her past. So is Ryan O'Connor, the Alaskan smokejumper who tries to win her over. But when someone on the job sabotages Tara and threatens to destroy everything she's worked for and a chance for love, Tara and Ryan find they must fight for survival and a willingness to risk everything for love. Romance, fire, and sabotage are an explosive mix!
Lynn Lovegreen is a longtime resident of the Anchorage area. She writes young adult historical fiction set in Alaska.
Link to the Press article: