Anyone who has lived in or visited Alaska knows that you can stand pretty much anywhere in the state, turn 360 degrees with your camera while clicking away, and end up with a different screen saver image for every day of the year. But the draw of Alaska is not just visual. Alaska provides a unique feeling to the soul, and the stories that can emerge are unique. 
This became apparent to me when I took a group of Pennsylvania Boy Scouts on an adventure trip to Alaska years ago.  The group ended up with so many photos that we ended up turning the images into a rudimentary documentary.  That documentary eventually made its way to our local PBS station. Surprisingly, it became the second highest Nielsen-rated show on that station for the month it aired. When I asked the programming director how that could happen, her response was viewers love anything Alaska, and the documentary told a great story.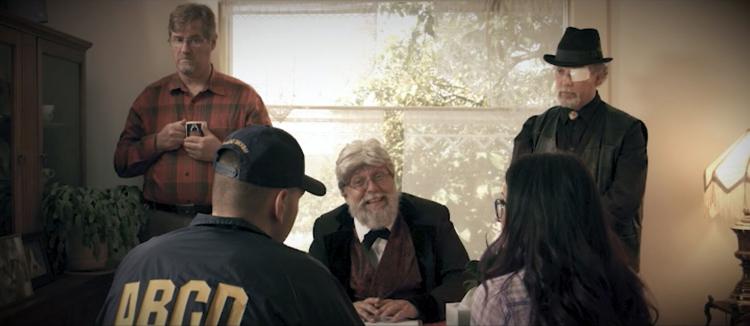 The public's interest in cinematic stories pertaining to Alaska is evidenced by the fact that from 2011 through 2020, sixty-seven television reality series filmed in Alaska have appeared on national networks. And the animated children's series Molly of Denali is it its second season on PBS.  Some series were short-lived, but Life Below Zero is in its fourteenth season, and Deadliest Catch is in its fifteenth.  A few were limited in production quality, but then you have Emmy winning Life Below Zero, and the series The Last Alaskans, which has earned viewer comments such as "what a beautifully crafted program" and "this is truly the most honest reality show on TV."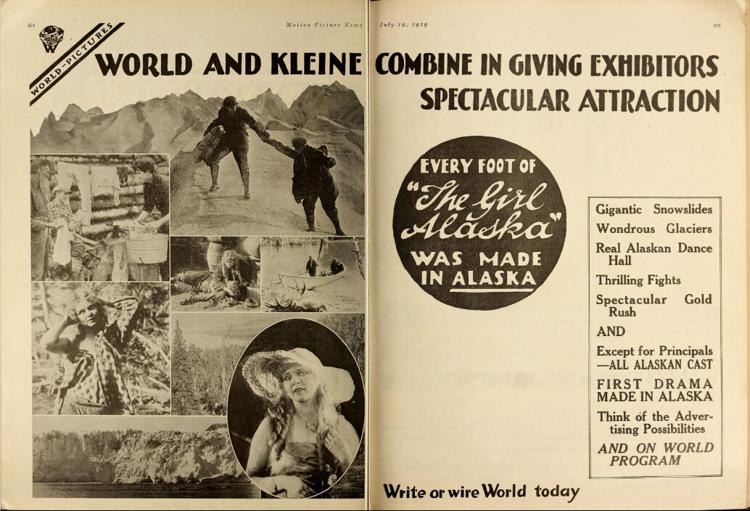 The big screen also has provided its share of stories. From The Gold Rush (1925) filmed in California, to The Call of the Wild (2020) filmed in Canada and California, numerous feature films have depicted stories set in Alaska. 
But people may be surprised that cinematic filmmakers have worked on location in Alaska for a century. 
Both The Girl Alaska (1919) and The Chechahcos (1923) claimed to be the first entirely filmed in Alaska.  The former, produced by the Smith Moving Picture Company, was filmed in Anchorage and around Tustumena Lake. The latter was a product of the Alaska Motion Picture Corporation. Its filming locations included Denali National Park, Anchorage, and Girdwood —  where about 250 extras climbed Bartlett Glacier to recreate the famous gold rush scene of the Chilkoot Pass. However, since the Alaska Motion Picture Corporation was formed by Anchorage residents who decided to go into the filmmaking business, The Chechahcos (alternately spelled The Cheechakos) is favored by historians as the first.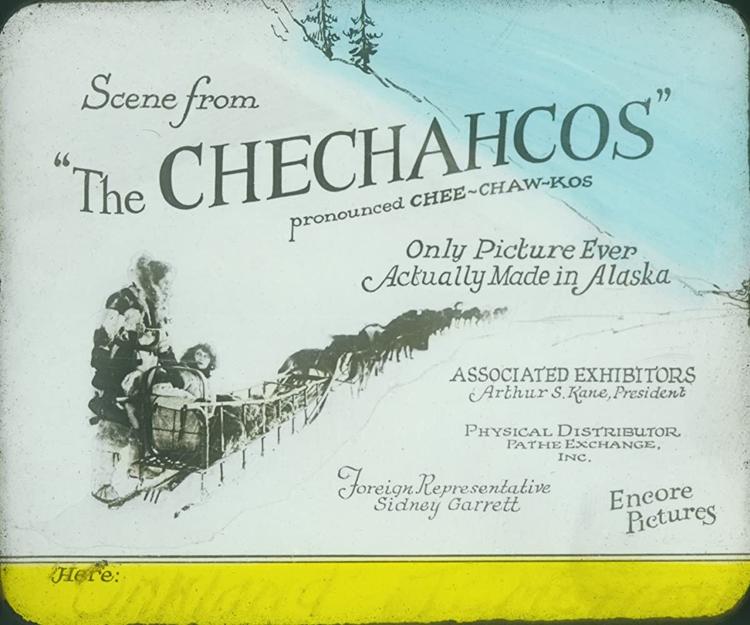 Those films were followed by The Silver Horde (1930), Eskimo (1933) starring Alaska native Ray Mala (who went on to star in twenty-three other films), and Call of the Yukon (1938).
Feature filmmaking in Alaska continues to this day:
• Spirit of the Wind (1979) starring Chief Dan George, Slim Pickens, and Pius Savage filmed in Fairbanks.
• White Fang (1991) starring Ethan Hawke, Klaus Maria Brandauer filmed in Haines and Skagway.
• Limbo (1999) starring Michael Laskin, Mary Elizabeth Mastrantonio, and Kris Kristofferson filmed in and around Juneau.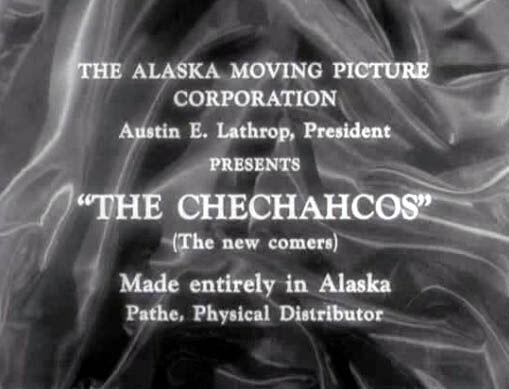 • Big Miracle (2012) starring Drew Barrymore, John Krasinski  Kristin Bell, and Ted Danson filmed in Anchorage, Point Barrow, Fort Richardson, and the Alaska Sealife Center in Seward.
• Beyond (2012) starring Jon Voight and Teri Polo filmed in Anchorage.
• The Frozen Ground (2013) starring Nicholas cage filmed in 26 days in and around Anchorage at the cusp of winter to take advantage of the changing seasons.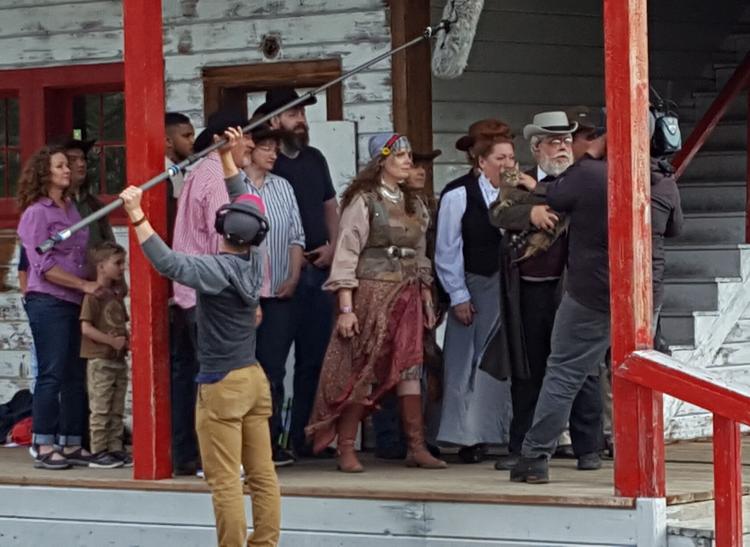 • Wildlike (2014) starring Ella Purnell, Bruce Greenwood filmed in Anchorage, Juneau, Denali National Park, Whittier, Matanuska Glacier, and Wrangell-St. Elias National Park - Copper Center.
• Sugar Mountain (2016) starring Jason Momoa, Cary Elwes, and Anna Hutchison filmed in Seward.
 And there are notable films that were filmed mostly in Alaska, such as:
• Runaway Train (1985) starring Jon Voight, Eric Roberts, and Rebecca De Mornay filmed in Portage and Whittier.
• Into The Wild (2007) which was written, co-produced, and directed by Sean Penn, who filmed the Alaska scenes near Cantwell.
Two non-profit organizations support productions in Alaska.  The Alaska Film Group is a trade organization designed to create economic opportunities for membership and to be a voice for the film and video industry of Alaska. Alaska Filmmakers supports local independent filmmakers and productions groups to bring their stories to life and to help sustain the state's film industry.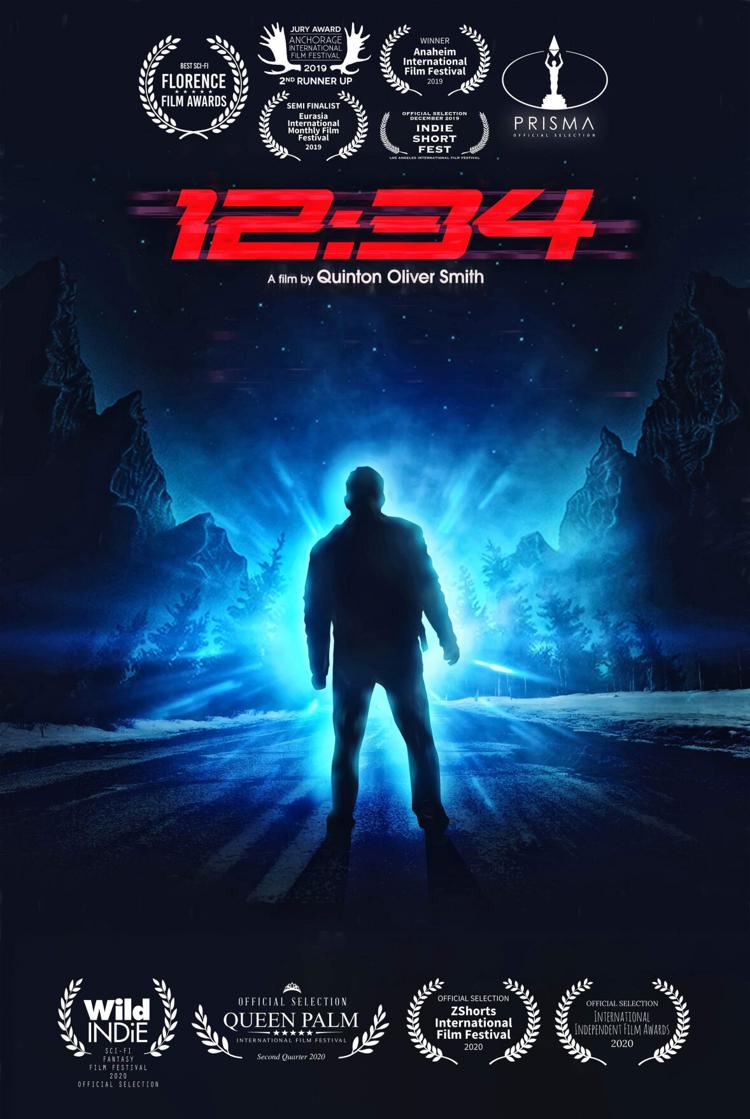 In 2008, the state created the Alaska Film Incentive Tax Credit to encourage film production in Alaska. The result was a draw of film projects to Alaska. In 2012, a state audit concluded that the program had had a positive impact in the state, equating to about $2 of economic output for every dollar of production tax credit issued. And the equivalent of 432 full-time jobs for Alaska residents had been created by the program. 
Charlie Sears from Alaska Filmmakers said, "When the film tax incentive was passed into law and after that, we had a big influx of films coming to Alaska. The first one in was Big Miracle. This was a big kick-off for the Alaska film industry at the same time another movie starring Jon Voight called Beyond started filming. It just started snowballing from there."
But the nature of the program's use of tax credits in a state with no sales tax and minimum corporate taxes did not provide a favorable return of investment to the state coffers.
In June 2015, after suspending the state's film production incentive program in the face of declining state oil revenues, Governor Bill Walker signed Senate Bill 39 ending the program stating, "we are now facing unprecedented financial times." Sears says the professional side of Alaska filmmaking has since slowed down. "We no longer get big-budget feature films and national commercials are way down."
But that has not hampered Chad Carpenter of Tundra Comics fame. The Wasilla-based Chad Carpenter team and the Alaskan production company Nomad Cinematics produced the feature film adventure comedies Moose The Movie (2015) and Sudsy Slim Rides Again (2018).  While limited in theatrical distribution, both films were well received and received numerous international film festival awards. Shot in locations that included the Old Wasilla Townsite and the Independence Mine State Historical Park at Hatcher's Pass, both included quirky Alaskan characters in equally quirky Alaskan storylines.
Carpenter explained his reason for making movies: "As a cartoonist, my creative process is very isolated and lonely. It's mainly just me in my studio with no one else around. While I love what I do in the comics world, I wanted to do something else creative, but with other people of like-mind. I've always been interested in writing screenplays, so I thought assembling a team to create a feature-length movie would be the perfect way to do it. Making films in Alaska has it challenges, but the benefits of being in a place where you can incorporate epic vistas in your film far outweigh the challenges. Combined with the independent spirit of an Alaskan cast and crew just makes it even sweeter."
While big-budget production may have slowed, the short film side of filmmaking in Alaska is booming. 
"At no time has Alaska seen so many independent movies being made right now," Sears said.  "These are products of both individual Alaska filmmakers looking for a creative outlet as well as production businesses which provide services for hire.  Recent award winning shorts such as 12:34, Peaks and Valleys, and the documentary Children of the Dig are all the effort of Alaskan storytellers plying their craft. 
There are multiple Alaskan outlets for showcasing these works. This year will mark the 20th Anchorage International Film Festival, Alaska Filmmakers sponsors the Film Royal in Anchorage, and the University of Alaska Fairbanks Film Club hosts the Thaw Out Film Festival.
No matter the size of the screen, the length of the product, or the subject involved, Alaska will always have stories to tell through film and video.