By Native Nation by John Tetpon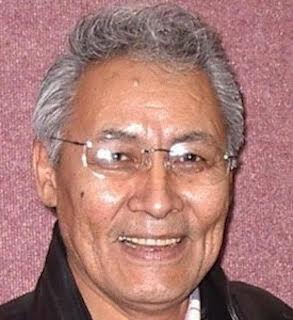 The Sun'aq Tribe of Kodiak, STK, has acquired on loan from a museum in France — the Musee Boulogne-Sur-Mer, a rare set of beaded festival regalia-a headdress, a belt, and a pair of cuffs originally made by their ancestors.
A piece of tribal history found 5,000 miles away will now be the centerpiece to teach tribal members how their forbearers have done their beaded artwork since time immemorial.
In addition, the Alutiiq Museum has gotten a $74,000 grant to hand down to a new generation of Sun'aq people the exacting art of centuries-old bead making that only their ancestors knew once upon a time long ago.
"The four pieces visiting from France are one of only three complete sets of Alutiiq beaded regalia known and they hold knowledge no longer living in our community. By inviting artists to study them, we will preserve knowledge of the pieces and create a set inspired by them for our collections. We will also grow awareness of beading traditions and help people learn regalia making. We want community members to be able to design and make their own regalia. Written direction, and video of people working will help more members of our community learn this beautiful art," Alutiiq Museum Executive Director April Laktonen Counceller said.
Thanks to a young anthropologist who traveled to the Kodiak Archipelago in 1871 and collected rare art pieces of many kinds, local Kodiak artists and their protégés can now master a rare art form once thought to be lost.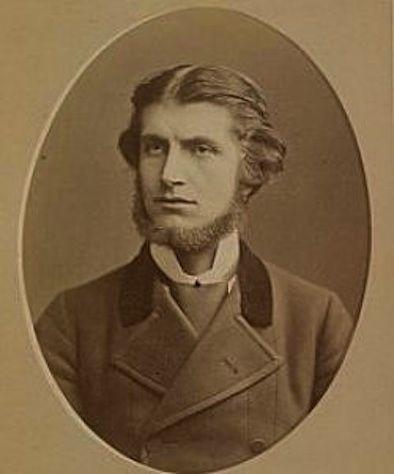 Anthropologist Alphonse Pinart of France left his home to study Alaska Native peoples in what was then the U.S. territory of Alaska and spent six months on Kodiak Island. There he collected masks, drums, traditional arts, ritual practices, and spiritual beliefs.
The rare art materials came about as a result of a cultural exchange last year between the Musee Boulogne-Sur-Mer and the Alutiiq Museum. The ancestral pieces are on display at the museum and will be the focus of the Pinguat Project, and educational program designed to document and teach traditional beading.
According to their website, the Sun'aq Tribe of Kodiak is a federally recognized Alaska Native tribe located within the City of Kodiak on Kodiak Island in the northwestern edge of the Gulf of Alaska. There are more than 1,700 tribal members.
The Sun'aq Dancers are a popular group at the annual Alaska Federation of Natives Convention. They are known for their regalia, beaded headdresses, and a dance style that is at once traditional and modern.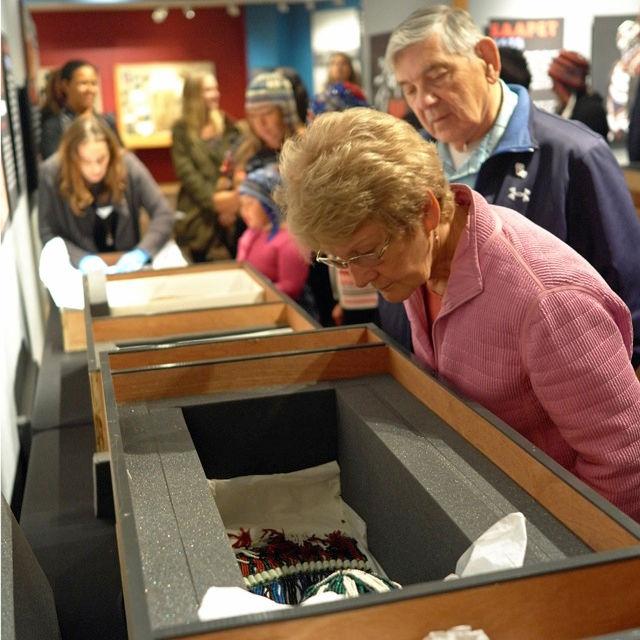 Select Kodiak artists will study the art form and learn how they are designed and made, and come up with a replicate set that preserves the art, a press release from the museum said.
Artists are invited to apply for a place in the Master class. There are eight positions available, one for a team leader, and seven as team members. The team leader is expected to be an expert beader who can mentor the class, finish the replicas and help the museum develop educational resources, a press release said. The team lead position is a paid employee while others are volunteers.
The Alutiiq Museum will pay travel expenses, airfare, hotel, and meals for those living outside the City of Kodiak. Applications are due by May 1. For more information, contact Djuna Davidson at 844-425-8844, extension 20.